Together We Read
Wednesday 1st September - Wednesday 15th September
Categories: Free Event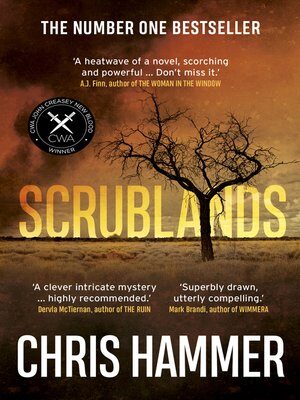 Join Australia's biggest online book club in September to read Chris Hammer's bestseller Scrublands. Readers all over the country are invited to take part in Together We Read, Australia's biggest online book club, through their local library this September. This free program is facilitated by OverDrive, the leading digital platform for ebooks, audiobooks and magazines, and the creator of the award winning Libby app.

Together We Read's digital book club selection for 2021 is Chris Hammer's bestselling crime novel, Scrublands. From 1-15 September, public library members can enjoy Scrublands as an ebook or audiobook for free. Book clubs, families and individuals can all participate and enjoy the same book at the same time.
Chris Hammer is delighted that Scrublands will feature in the Together We Read initiative. He said, "I love Australia's libraries and I love book clubs! In these times of COVID and lockdowns, what could be better than an online, digital book club? I'm really looking forward to the online discussion."
The Together We Read digital book club is a community program run by public libraries all over Australia. Libraries continue to support their members through lockdown by providing digital items online. Since the beginning of the pandemic, people are spending more time online than ever before and so is your local library, with a wide range of easily accessible ebooks, audiobooks and magazines.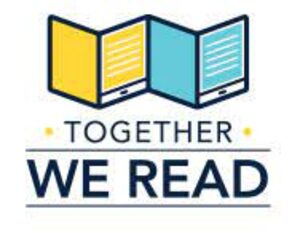 To join Australia's biggest online book club, you will need -
• A current library membership. Not a member? No problem. You can join online
• Then via the free Libby app on your device, Scrublands can be downloaded as an ebook or an audiobook with no holds and no waiting between September 1-15.
• Join the online discussion with other readers and Chris Hammer here.
Scrublands is published by Allen & Unwin and, through an exclusive licensing arrangement for Together We Read, can be borrowed simultaneously from hundreds of participating libraries in Australia between 1-15 September. The digital book can be read and listened to on most devices, including Kobo® tablets and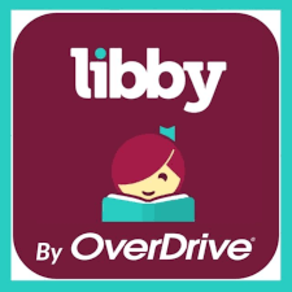 eReaders, iPhone®, iPad®, Android™ phones and tablets and Chromebook™ without waitlists or holds.
Date: 1 - 15 September 2021
Time and place: Your place, at your convenience!
Suitable for: Anyone looking for a great read and community connection
Please call the library on 1300 266 235 or email libweb@wsc.nsw.gov.au for help.