Random Reads
Welcome to Random Reads, where we review a randomly selected book from our newest acquisitions!
September 2021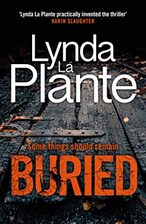 Buried by Lynda La Plante
Buried is book 1 of the thrilling new crime series by Lynda La Plante and in its pages we are introduced to a new protagonist, Detective Jack Warr. Jack is not your average detective; he is not sure of his place in the world and is sometimes a little offbeat, but when his intuition kicks in he is usually on the right track.
Jack and his junior doctor girlfriend, Maggie, move to London to start a new life together. The good looking and charming Jack is an adopted child and the illness of his adoptive father sparks his desire to discover the truth about his identity. Along the way we are drawn into an investigation that becomes a riveting historical robbery involving murders, heists and featuring old time London gangsters, and as the lines of the law become blurred, Jack's whole life is turned upside down.
Buried is a fast-paced riveting page-turner, and if you enjoy it, Jack's story continues in the next instalment, Judas Horse.
Request Buried or listen on Borrowbox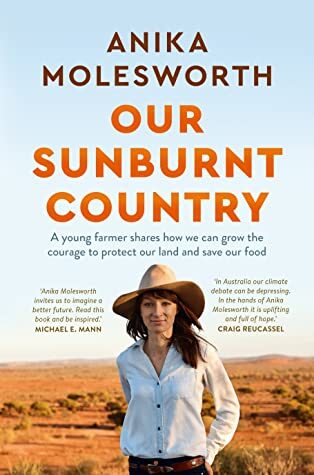 Our Sunburnt Country by Anika Molesworth
Anika Molesworth lives and works on her family's sheep station near Broken Hill. When a decade-long drought hit, Anika was devastated as her family's farm was being ravaged by dust storms and heatwaves, and all her dreams for the land seemed lost forever. It was also when she began to realise the connection between the land, the climate and food on our plates.
Anika decided to learn more about the causes and look for solutions to avoid the climate disaster that was killing her beloved land. Anika spoke to experts in their field including farmers, scientists, nutritionists and chefs and in the process found the determination to speak out about these issues to encourage change. With this book Anika hopes to inspire us to find the courage to help our planet and save our food, and realise that it is within our grasp.
September 2021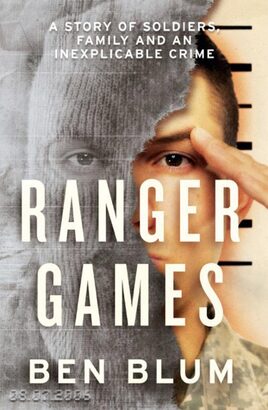 Ranger games : a story of soldiers, family and an inexplicable crime by Ben Blum
Borrow Ranger Games on Borrow Box
Ranger Games is a true crime memoir, biography, military history, heist caper, courtroom drama, whodunit and family saga all in one.
Alex Blum, a popular high school hockey star, grew up in a close tight-knit family in Colorado, USA. His only dream in life was to be a soldier and serve his country as an elite U.S. Army Ranger and fight terrorists for his country.
After completing basic training and the Ranger Indoctrination Program, Alex was days away from being deployed to Iraq to fulfil his dream of fighting for the US. So why did he get into a car with two fellow soldiers and two strangers, drive to a local bank in Tacoma, and commit armed robbery?
His family were devastated and shocked by his actions, though Alex insisted that he had believed the robbery was just another exercise in the famously daunting Ranger program. His attorney presented a case based on the theory that the Ranger indoctrination mirrored that of a cult. Was it the influence of the soldier who planned the robbery, Alex's superior, Luke Elliott Sommer, a charismatic combat veteran? What had happened to Alex during those gruelling months of training? How accountable was he?
August 2021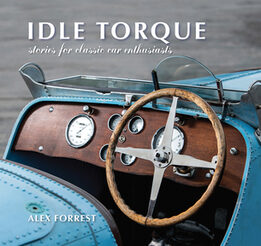 Idle Torque: stories for classic car enthusiasts by Alex Forrest
This is a collection of the most memorable stories told in the column Idle Torque that appeared every week in The West Australian newspaper from 1997-2019 and was the longest continuously running motoring column in Australia. The author, a vintage car owner himself, scoured the world to find extraordinary tales of vintage cars, the owners and the stories behind them.
In Idle Torque the author collected his favourite stories which play homage to classic cars and the loyal, serious, clever, innovative and funny people who love, own and maintain them and probably spend too much time on them. 

So many vintage favourites are covered, including Jag, Mustang, Ferrari, Rolls-Royce, Lamborghini, even Mini Cooper and more. Idle Torque is for the dedicated collector, the unapologetic revhead, the restorer and for those who can appreciate the classic design and engineering of cars from the golden ages of motoring.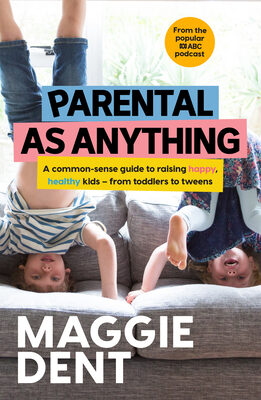 Parental as anything: a common-sense guide to raising happy, healthy kids from toddlers to tweens by Maggie Dent
Parental as anything is a no-nonsense parenting guide that helps answer some tricky parenting questions including How much screen time should children have? How to talk to your tweens and teens about sex? and How do you keep your cool when your child throws a tantrum?
Maggie Dent is one of Australia's favourite parenting authors and educators. In this new book Maggie gives you practical tips and answers to your real-world parenting dilemmas.
Focusing on the most engaged-with topics from her popular ABC Parental as Anything podcast, Maggie tells us what the parenting experts from around the world have to say and finds practical solutions to the challenges every parent is facing today.
This book will give you the means to be the parent you want to be and raise healthy happy kids who thrive.
July 2021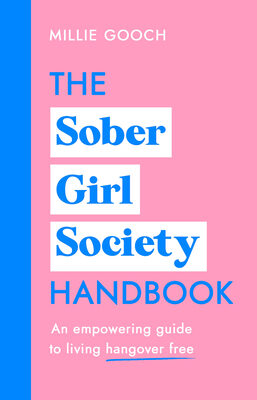 The sober girl society handbook: an empowering guide to living life hangover free by Millie Gooch
The sober girl society handbook is a quit-lit book. Throughout the book Millie shares her experiences, tips, advice and interesting information about the alcohol industry. Millie harnesses the power of humour to guide you through the three main parts: breaking up with booze, reaping the rewards, and navigating the new normal.
MIllie talks about the many benefits of an alcohol-free life, with special emphasis on mental health and wellbeing. There is also lots of information on living a sober life, from friendships to going out, dating to activism.
The sober girl society handbook has less to say about the actual process of quitting; the emphasis is on living a better sober life.
There's a whole host of resources in the back of the book, including sources of information and support. Even if you are not looking to quit this is still an interesting read about the drinking culture of today.