Moss Vale Library reopens - FAQS
Posted on: November 5th, 2021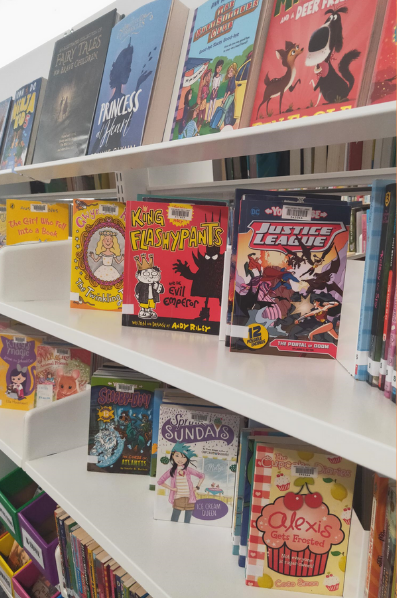 Moss Vale Library reopens Tuesday 9 November, 2021
We're excited to have patrons return to the refurbished library.
Frequently asked questions
How do I enter the library?
Entry to Moss Vale Library is via the Civic Centre entrance doors on Elizabeth Street. Come through the atrium and you'll see our sign!
Do I need to be vaccinated? What restrictions are in place?
Patrons will need to have proof of double of double vaccination or valid medical exemption to enter. You'll also need to check in using our QR code or with staff at the circulation desk. Masks are still mandatory indoors.

Please maintain 1.5m social distancing.
What time is the library open?
Moss Vale Library is open 10am - 5.30pm Tuesday, Thursday and Friday, and 1pm - 5.30pm Wednesday.
What's new at the library?
We have new self service kiosks for checking out books, a Tovertafel 'magic table,' upgraded photocopying and scanning facilities and more!